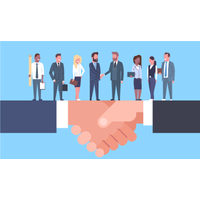 Presidents' Council had a great starting of a new cycle on January 28th. If you missed it, you can find the recording, minutes and materials presented at:
The next meeting is scheduled for February 26th at 3:00am UTC (21:00 of Feb 25th CT Mexico City)
All Active Chapters Presidents or authorized delegates as well as all Forming Chapters leaders are invited.
If your Chapter has not received the invite yet, please contact marilu.lopez@dama.org and make sure that your Chapter's Voice is heard.
---