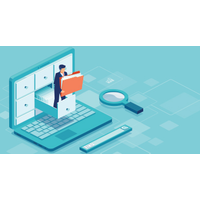 DATAVERSITY and DAMA International invite presentation proposals for EDW 2022.
Enterprise Data World Conference (EDW) is the largest vendor-neutral Data Management conference in the world, and will be returning "in person" to San Diego, California, on March 20-25, 2022.
The Call for Presentations is officially open, which means we invite you to present your case studies, best practices, data strategies, and real-world advice. EDW is the perfect opportunity to share your skills and knowledge with hundreds of data professionals from around the world.
Ready to Submit Your Proposal? Review the submission process and tips outlined here, then prepare and submit your presentation by September 17, 2021, to be considered for this speaking opportunity. Sessions will be reviewed and selected following the close of the submission period, and official invitations will be sent out beginning October 4.
---