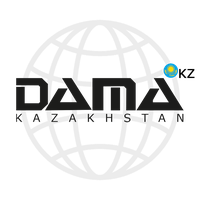 DAMA-I family continues growing with great joy. The enthusiasm of teams launching new Chapters to spread the benefits of Data Management and the resources offered by DAMA International is remarkable.
This time we are very proud to announce that on 13 July 2022, DAMA International approved the affiliation of DAMA Kazakhstan – Astana, led by Dmitri Tsoy.
The Chapter already held a first Conference and they are preparing their next event. If you are in the zone, make sure to attend!
---