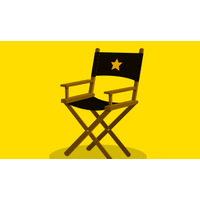 In March we received Active and Forming Chapters coming for the first time this year to the PC Meeting. Every month we are increasing the attendance and we want to continue this way this month. We are very pleased to see the response from Chapters to the new format of our Presidents' Council meetings. If your Chapter missed March's PC Meeting, you can find the minutes, recording and material in the following link: MARCH 25 2021
The next meeting is scheduled on April 22nd at 20:00Hrs. UTC (April 22nd 15:00hrs. Mexico City). This meeting will be held within the EDW and will be 2 hours in length.
This is a meeting for Chapters' Presidents.
All Active Chapters Presidents or authorized delegates (Chapter President has to email the PC Chair indicating who will act as Delegate for this meeting, being able to vote if required), as well as all Forming Chapters leaders are invited.
If your Chapter has not received the invite yet, please contact marilu.lopez@dama.org and make sure that your Chapter's Voice is heard.
---