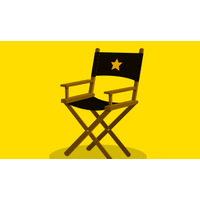 Would you like to inspire, educate or motivate other DAMA members with your presentation on any aspect of Data Management, Business Strategy, Predictive Analytics, or a host of other subjects? DAMA International is re-introducing their Speakers' Roster which will facilitate pairing speakers with DAMA chapters who are looking for interesting presentations from both novice and seasoned speakers.
While DAMA is primarily a Data Management organization, its members are interested in subjects like Continuing Education, Team Building, and Internet Security, in addition to traditional presentations on Data Governance, Data Architecture and Master Data Management.
If you need an idea about the subjects that appeal to DAMA members, you need not go any further than the DAMA-DMBOK which features 12 subject areas of primary interest to Data Managers.
Or, give a presentation which shares your practical experience about how an organization either implemented, or failed to implement, a data project. This is particularly interesting and instructive as others are no doubt trying to implement the same or a similar initiative.
DAMA has very few guidelines as we would like first-time speakers to use this forum to "try out" a presentation as well as attracting experienced speakers.
If you think you have an exciting or thought-provoking subject you would like to share with others, please go to www.dama.org and sign up at the Speakers' Roster.
Some basic principles for your presentation are listed below.
Typically Chapters have anywhere from 60-90 minutes set aside for a speaker

You can include up to 3 topics in the listing.

Presentations can be virtual or in-person.

Vendors can submit presentations but no preference will be given to one vendor over another.
Questions? Contact chapter_services@dama.org
---