Login to www.DAMA.org
The credentials must be the same used in the CDMP testing platform. You may be prompted to establish four secret questions and answers. Pay particular attention as you enter the answers. They are case sensitive! Every login after that will require an answer to one of the questions.
1. Click "LOGIN" in the top right corner

2. Enter email address and password. Click "Log In"

3. Don't forget the answers to Secret Questions are CASE sensitive!

Payment Instructions
Prior to the expiry date, multiple reminders are sent with instructions.  Our web platform will only present a renewal reminder banner after the expiry date has passed.
If you do not see this specific plan, please contact info@dama.org. Do not purchase a different plan.
1. Click on Renew Now.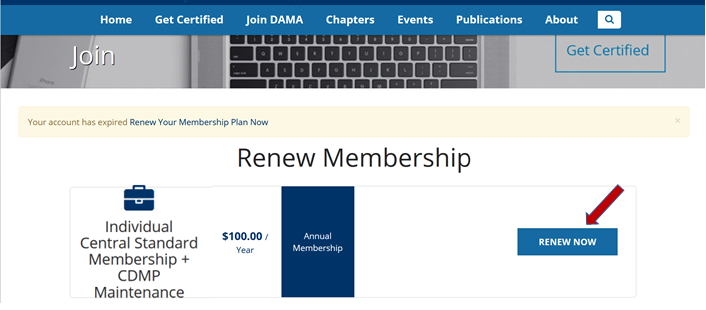 2. Complete the basic information and click "Get Started".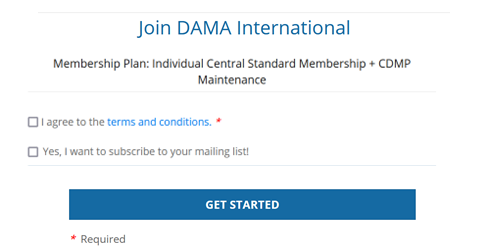 3. Follow the instructions to complete your payment.