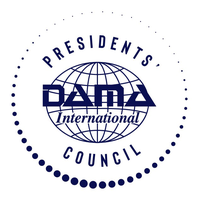 One of the initiatives raised at the Presidents' Council is the Chapter Mentoring Model, and idea that was promoted by DAMA Denmark.
The Chapter Mentoring Model is not, at least for now, a formal and rigid program to define Mentors and Mentees and their relationship. It's rather an informal and friendly way in which more mature Chapters, that have found formulas to not only effectively ramp up but to continuously evolve over time sorting diverse challenges always present in a volunteer's association, provide advice to either Forming or newly Affiliated Chapters.
Below is an illustrative, but not limitative list of topics where the Mentor Chapter can provide guidance on:
Preparing the fundamentals in order to meet the affiliation requirements - mainly bylaws

Setting up the chapter organization - roles, responsibilities and governance

Strategy/goal-setting and balancing effort vs resources

Build an activity plan, and create ways to setup a cash-flow

Define and design digital presence, and systems support to the chapter activities

Regional/international coordination. (e.g., regional events/meetings, PC meetings etc.)

Advice on how to get funding and alternatives to become sustainable

Advice on how to organize events and contact speaker
The first pioneers as Mentor Chapters are:
DAMA Chile

DAMA Colombia

DAMA Calgary

DAMA Edmonton
They'll be sharing their experience on our PC meetings.
If you missed our June meeting you can watch the recording and find the minutes and materials in the link below:
JUNE 24 2021
Our next meeting is scheduled on July 22nd at 7:00pm UTC (2:00 pm Mexico City, 3:00pm New York City, July 23rd 4:00am Tokyo). Remember this meeting is for Chapters' Presidents or delegates. If your Chapter has not received the invitation, send a note to marilu.lopez@dama.org
Make sure your Chapter is represented and be part of the Chapters Synergy!
Thanks
Marilu
Marilu Lopez, CDMP Master
Presidents' Council Chair, DAMA International
---