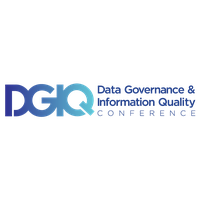 DECEMBER 4 – 8, 2023 - WASHINGTON, DC
Register at Dataversity.net
15% Registration discount for DAMA Members
Visit the Member Discounts page to access the code
Q. What is DGIQ?
A. The Data Governance & Information Quality Conference (DGIQ) is the world's largest event dedicated entirely to Data Governance and Information Quality. Whether you are a newcomer or an experienced data professional, DGIQ offers practical case studies, advice from experts, and in-depth how-to tutorials.
Q. When and where will DGIQ East take place?
A. DGIQ East will take place December 4-8, 2023, at the Omni Shoreham Hotel in Washington, D.C. A member of Historic Hotels of America.
Q. What makes DGIQ so special?
A. DGIQ is not just a regular business conference – it's an ongoing community and network of Data Governance and Information Quality professionals. As with all DATAVERSITY conferences, the educational program emphasizes peer-to-peer learning.
Q. What takes place each day?
A. Half-Day Tutorials Monday morning and evening (December 4). The Conference Program (including Conference Sessions and Keynotes) takes place Tuesday-Wednesday (December 5-6). Full-Day Tutorials taking place Thursday (December 7) and 2-Day Seminars taking place Thursday-Friday (December 7-8).
---