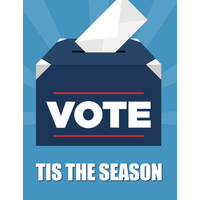 2020 DAMA-I Voting Process V1.1.pdf
DAMA-I BOARD ELECTION

Nominations for three Board positions, President, VP Member Services and VP Online Services, will begin on Monday, August 17, 2020 (midnight UTC) and end on Sunday, September 27, 2020 (midnight UTC). Each eligible chapter can nominate using a separate nomination form for each Board position, making sure the nominee agrees to serve for 3 years if elected. Please read the election process posted here for instructions on how to nominate and for a list of eligible chapters.
The 2020 Election committee consists of:
Chairman: Catherine Nolan, VP Conference Services, DAMA-I

Jay Gardner, VP Marketing, DAMA-I

John Zachman, Lifetime Advisor, DAMA-I

Karen Lopez, Lifetime Advisor, DAMA-I

Susan Earley, Advisor, DAMA-I

Gene Boomer, President, DAMA Indiana, representing President's Council

Marc Nolte, President, DAMA Calgary and representing President's Council
2020 Election Schedule
| | |
| --- | --- |
| DATE | EVENT |
| 17 August 2020 | Nominations process open for chapter nominations |
| 27 September 2020 | Complete nominations solicitation |
| 1 October 2020 | Complete nominee validation/vetting |
| 1 October 2020 | Publish final list of eligible voting chapters and ballot |
| 1 October 2020 | Complete PC meetings for candidate Q&A |
| 1 November 2020 | Balloting Begins |
| 1 December 2020 | Voting closes and results are announced shortly after |
---